Best B.Sc. Nutrition & Dietetics
College in Punjab
Dietetics is the science and art of feeding individuals based on the principles of nutrition. It can also be said to be the "science and art of human nutritional care." Diet therapy and its application in patient related settings is a major focus of dietetics. Thus, the field of dietetics can be related to: (a) nutrition care and intervention focused on the individual and (b) nutrition care and intervention focused on the group.
Diet plays a major role in promotion of health and wellbeing of individual. Nutritionists and dietetics are concerned with this aspect. While dietetics is related to food management, nutrition is related to promotion of health. Due to changes in food habits of most of the urban population, role of nutritionists and dieticians is becoming more important. They suggest corrective food habits considering various aspects of an individual such as age, work routine and sickness etc. and thereby improving their quality of life. They also educate their clients about preparation of food according to the principles of nutrition. They know about food production and processing, psychological factors influencing food choice, digestion and its effects on nutritional aspects.
Role of Dietitian in Health Care
Their role is still unknown to a lot of people. Some think that dietitians, as their name implies, only give out diets to make individuals lose weight, whereas this is a small part of their role. The dietitian is the link between the patient and medical team or physician in assisting difficult decisions making about nutrition care. Asian Society of Parenteral and Enteral Nutrition (ASEAN) states that the dietician role in nutrition care has been recommended an adequate source and amount of balanced nutrients according to pre- established standards of care.
Institute Information
Level of Study:

Under-Graduate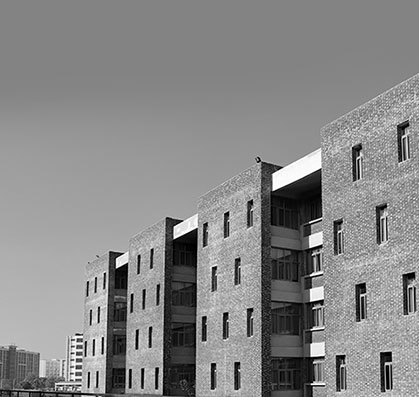 Academic
Excellence
Industry Oriented Curriculum Comparable
with World's Top Universities
Flexible Choice Based Credit System (FCBCS)
Project Based & Experiential Learning
More Than 70 Open Electives To Pursue Inner Delight
Advanced Technologies & Integration For Premium Placements
View More
Scholarships
Chandigarh University Common Entrance
Test (CUCET)
Merit Based Scholarships For Academic
Session
Scholarship Scheme For Wards Of Defence Personnel Armed Forces Educational Welfare Scheme (Afews)
Sports Based Scholarships/Freeships
Other Important Scholarship Schemes
View More
Pathway After B.Sc. in Nutrition & Dietetics
After you graduate in B.Sc. Nutrition & Dietetics, you can either opt for higher studies or take up a job in either public or private sector. The course curriculum offers prospering opportunities to the candidates in diverse areas, including R&D (Research and Development), the Healthcare sector (hospitals, clinics, health centres etc.), Government schemes and organizations, NGOs, Teaching and Education sector.
How to Apply?
Step 1 - Signup
Sign up or Register for CUCET with basic details (Name, Email ID, Mobile No., State, Gender and Password). Your Email ID will act as your Username for the portal while the password will be set by you upon registration.
On successful registration, you will receive the confirmation message on your registered contact number and Email. Use the Username and Password to Login to your CUCET Account.
Sign Up
Step 2 - Apply
After successfully creating your candidate profile for CUCET, you can proceed with choosing the Date for your examination. Complete your profile by logging into your CUCET account and choose an examination date as per your convenience and preference.
Apply Now
Step 3 - Submit
You become eligible for admission into Chandigarh University after clearing the CUCET examination. Following your attempt at CUCET, the result will shortly be intimated, based on which you can submit your application for admission and avail merit-based scholarship.
Apply Now