CSE Engineering with specialization in
DevOps
B. Tech in Computer Science DevOps covers the basic technologies involved in cloud computing like Architecture, deployment models, security in cloud and agile methods. It can be extremely rewarding to work in this area, as it offers opportunities to incorporate forward-thinking technology.
A DevOps Engineer will work with IT developers to facilitate better coordination among operations, development and testing functions by automating and streamlining the integration and deployment processes.
DevOps is important because it's a software development and operations approach that enables faster development of new products and easier maintenance of existing deployments.
About the course
B.E. CSE DevOps is a specialised technology program aimed for students interested in pursuing a career in the fast growing IT & Cloud domain.
The focus areas are constructing a DevOps automated pipeline using trending tools such as Git, Ansible, Jenkins, Docker, Kubernetes, Terraform, Selenium, Bamboo and Elk Stack.

Institute Information
Level of Study:

Under-Graduate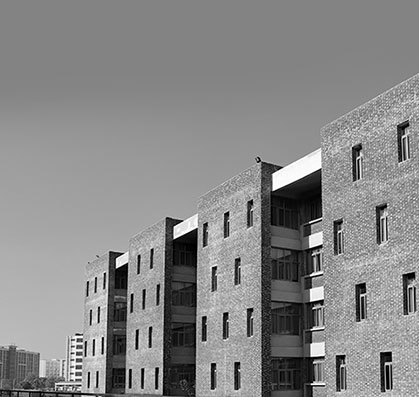 Department
at a glance
Globally Comparable, Flexible Choice Based Academics
Exposure to Next- Gen Technologies via Industry Sponsored Programs
Unprecedented Industry Patronage
Impeccable Placements
Project based & Experiential Learning
6.1 Times Highest ROI in the Region
View More
Industry Sponsored
Labs
Microsoft Innovation Center
Microsoft - Global Technical Support Center (Gtsc)
IBM Software Lab For Emerging Technologies
Oracle Academy Lab
Unisys Innovation Labs
EMC² Academic Alliance
View More
Pathway After
DevOps
Who should do this?
If you are someone who is looking for a remunerative career path.
If you are someone who likes working with new technologies, integrating them and solving problems.
If you want to dive in and get deeper experience in the tools that developers are using.
Then here is the right course for you!
Why should you do this?
To get skilled and trained in futuristic technologies and techniques.
To give yourself a jump start in your corporate career.
To be fast and better equipped for high paying future jobs.
To have the knowledge of open-source tools like Puppet and Ansible.
To get a thorough understanding of continuous integration.
Where should you do this?
World class infrastructure, renowned academicians and an ideal environment for Research, Innovation and Entrepreneurship.
Our Alumni are working at Premium Profiles in top MNCs.
Practical driven teaching and learning methodology.
Flexible and adaptable to changing situations.
We strive to be exceptional and outstanding.
How to Apply?
Step 1 - Signup
Sign up or Register for CUCET with basic details (Name, Email ID, Mobile No., State, Gender and Password). Your Email ID will act as your Username for the portal while the password will be set by you upon registration.
On successful registration, you will receive the confirmation message on your registered contact number and Email. Use the Username and Password to Login to your CUCET Account.
Sign Up
Step 2 - Apply
After successfully creating your candidate profile for CUCET, you can proceed with choosing the Date for your examination. Complete your profile by logging into your CUCET account and choose an examination date as per your convenience and preference.
Apply Now
Step 3 - Submit
You become eligible for admission into Chandigarh University after clearing the CUCET examination. Following your attempt at CUCET, the result will shortly be intimated, based on which you can submit your application for admission and avail merit-based scholarship.
Apply Now