Satnam Singh Sandhu Chancellor, Chandigarh University

Learning at University is an invigorating journey that allows you to grow and progress for the future and there is no better place to do this than CU. Our sole aim is to make the university an unsurpassable place to study.
Chandigarh University has been strategically working to build an unmatched legacy that could be hard to beat. With research at the core of our approach and course curriculum vetted by the industry experts, CU assures complete dedication to achieve academic excellence.
It has been consistently said that -- the quality of leadership greatly influences the individual's capacity and we at Chandigarh University believe in giving a strong impetus to our students that can impart them with the competence to turn vision into reality.
Chandigarh University has been envisioned to make a difference to the professional and higher education in the region. In the last 14 years, we have been able to garner the support, trust and appreciation of all the stakeholders, thus making us one of India's most reputed professional institutions. Chandigarh University has become a strong brand name associated with excellence in contemporary teaching-learning models, innovation and service to the community.
Adjudged as Asia's Best and Fastest Growing Private University, CU has earned top rankings in terms of our academic quality, diversity, and environmental sustainability. A flexible academic model extends learning at CU far beyond the classroom. CU has committed itself to uphold the values we cherish as an academic institution, and to foster an atmosphere that is respectful, supportive, and welcoming to all. The diversity of backgrounds, talents, and perspectives helps to enrich students as they live and learn together.
Chandigarh University provides countless avenues for you to get involved and make connections with each other, such as through research and creative projects, campus organizations, intercollegiate athletics, volunteer work in our community, and much more. I encourage you to take advantage of all that Chandigarh University has to offer during your time here.
On behalf of the Chandigarh University community, it brings me great joy to welcome you. We are proud to have you as part of the Chandigarh University family and extend my warm wishes for a successful stay at the campus that can direct you on the path of a prosperous professional career.
Institutions of higher education have a single-minded purpose of directing the youth of the nation towards the path of progress and prosperity by inculcating ethical values along with holistic education. At Chandigarh University, we believe in providing an encouraging environment where students learn, discover, and innovate so that they become knowledgeable future leaders.
Chandigarh University's most valuable stakeholders are the students whom we support by providing a horizon of avenues, develop their inquisitive minds through careful mentoring, and help the students on their professional journey, through the virtue of a friend, philosopher and guide.
Chandigarh University has successfully created unique systems for harbouring a student-centric environment where learning unfolds through a strong academic structure, fundamental teaching methodologies, persistent research and innovation and a promise to usher in the best resources from all over the world. Founding its core curriculum on practical training and problem-solving approach, the versatile engagement helps every student to develop a multifaceted personality that transforms an aspiring professional into a leader for the futuristic global world.
It is a matter of great satisfaction that teaching-learning evaluation models created and adopted by Chandigarh University have been widely acclaimed by the corporate as well as all other stakeholders. Research and innovation efforts of the University have yielded good results and the University is moving towards excelling in these areas too.
Prof. (Dr) RS Bawa Pro-Chancellor, Chandigarh University

With extreme happiness, I welcome all the new students. I am sure that the students choosing to be part of Chandigarh University will find themselves to be in a hugely advantageous position to achieve their dream careers.
Prof. (Dr) Anand Agrawal Vice-Chancellor, Chandigarh University

I welcome all stakeholders including the internal and external community of the University to collaborate with us. It's the partnerships with stakeholders that will enable us to achieve our goals and impact the society in a positive manner, which is our primary purpose as a responsible and sustainable University.
Dear University members – Staff and Faculty members, Students, Alumni, Partners, and other stake holders.
Chandigarh University (CU) has established itself as successful Private University in the country. In a small span of time, CU has established itself as leading University geared to become a world class Institution with rising national and international rankings and reputation. Out students, staff, alumni and faculty members are high achievers and successful professionals. The number of international collaborations, patents, research outcomes and other achievements reflect the successful journey of CU. This feat of CU has been possible due to committed teamwork of every staff member, our student, alumni, and partners. At this juncture, the higher education industry in this region is at a transient stage and it calls for joining hands by all stake holders to successfully navigate this challenging and turbulent times.
We are working collaboratively with governments, NGOs, Corporate bodies & other multiple organizations to create a transformational ecosystem in the education industry. Chandigarh University has committed to make a positive impact in the region by transforming the lives of students, staff and our partners including alumni and other stake holders. We welcome everyone as an individual or as an organization from all over the world to join hands with us to realize our goal of building a world class university together as a team to create a powerful legacy. Let us create the future together!
Chandigarh University, counted among the top 5% Universities of India with the prestigious NAAC A+ accreditation, is committed to nurturing talented students and providing them with the best opportunities. As one of the country's most reputed universities, CU has strong global linkages, world- class research, and, most importantly, an educational portfolio that blends the best of campus and digital delivery into a highly supportive and personalized student experience.
Our students are smart, collaborative, and entrepreneurial. We provide them with opportunities to develop a global mindset through our partnerships with universities and institutes around the world. We have forged 300+ tie-ups with top-ranked universities of the world to encourage a global outlook among students. With a curriculum designed by industry and academic experts and various high-end industry-sponsored labs, we make our students industry- ready as soon as they step out of the university.
A pedagogy to imbibe holistic development in each and every learner to harness goodness factor in his/her entire career with a positive mind is the hallmark of CU education. The pandemic might have amplified your concerns regarding learning but we have kept our primary focus on the academics of our students. We have adopted a world-leading Learning Management System to ensure hassle-free and uninterrupted learning when the physical mode of learning is not feasible.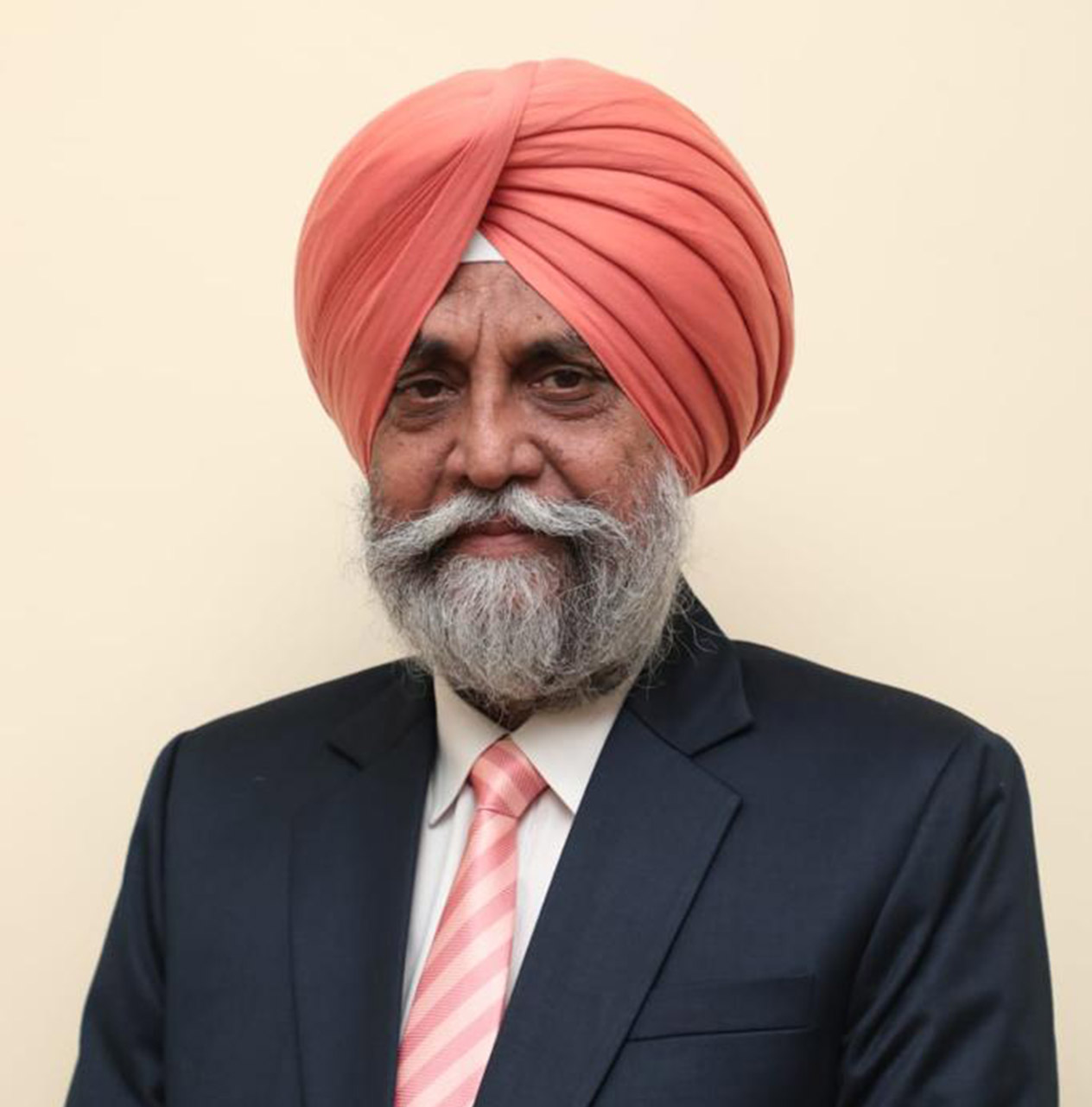 Devinder Singh Pro Vice-Chancellor, Chandigarh University

As the Pro Vice-Chancellor, I want to assure you that you can do wonders with the guidance, facilities, and opportunities provided to you here at CU. I welcome all to this elite institution of quality learning. I am sure you will make the most of the precious time spent here and build a great future for yourself.
Manpreet Singh Manna Pro Vice-Chancellor, Chandigarh University
It is a matter of great privilege and respect, that I have been provided with an opportunity to join Chandigarh University as a Pro Vice-Chancellor. I aspire to contribute to the growth of this esteemed Organization.
Keeping in mind the pace at which the global education system is progressing, it would be considered unreasonable to state the changes in a few sentences. Study webs of active learning for young aspiring minds is one of the most effective tool for educating youth and society with the wealth of knowledge available at our disposal.
The majority of Higher Educational Institutes in India have accepted this norm and are contributing significantly by delivering novel innovations and solutions to excel the Education Sector in India and globally as well. Since, as per NEP 2020 the National target of reaching the Gross Enrolment Ratio in HEIs is 50 percent by 2030, the scope and responsibility of HE Is has increased considerably and as a result it's experiencing an upward trend.
Chandigarh University believes in "to discover, learn, and empower". With a foundation of flexibility, experiential learning, and interdisciplinary orientation found in all the programs, students get to experience an unmatched quality of education. In addition, an atmosphere built with the strong pillars of inclusivity and friendliness turned out to be a key reason behind the arrival of students from over 40 nations and counting.
Contemplating CU's vision, my core emphasis would be empowering students and academics with all the vital resources and preliminaries to retain Chandigarh University's distinction as Asia's Best and Fastest growing University. At Chandigarh University, we endeavour to implement the latest educational policies and programs by joining forces with the Ministry of Education and innumerable National and International organizations leading the contemporary world's ed-tech revolution.