Satnam Singh Sandhu Chancellor, Chandigarh University

Learning at University is an invigorating journey that allows you to grow and progress for the future and there is no better place to do this than CU. Our sole aim is to make the university an unsurpassable place to study.
Chandigarh University has been strategically working to build an unmatched legacy that could be hard to beat. With research at the core of our approach and course curriculum vetted by the industry experts, CU assures complete dedication to achieve academic excellence.
It has been consistently said that -- the quality of leadership greatly influences the individual's capacity and we at Chandigarh University believe in giving a strong impetus to our students that can impart them with the competence to turn vision into reality.
Chandigarh University has been envisioned to make a difference to the professional and higher education in the region. In the last 14 years, we have been able to garner the support, trust and appreciation of all the stakeholders, thus making us one of India's most reputed professional institutions. Chandigarh University has become a strong brand name associated with excellence in contemporary teaching-learning models, innovation and service to the community.
Adjudged as Asia's Best and Fastest Growing Private University, CU has earned top rankings in terms of our academic quality, diversity, and environmental sustainability. A flexible academic model extends learning at CU far beyond the classroom. CU has committed itself to uphold the values we cherish as an academic institution, and to foster an atmosphere that is respectful, supportive, and welcoming to all. The diversity of backgrounds, talents, and perspectives helps to enrich students as they live and learn together.
Chandigarh University provides countless avenues for you to get involved and make connections with each other, such as through research and creative projects, campus organizations, intercollegiate athletics, volunteer work in our community, and much more. I encourage you to take advantage of all that Chandigarh University has to offer during your time here.
On behalf of the Chandigarh University community, it brings me great joy to welcome you. We are proud to have you as part of the Chandigarh University family and extend my warm wishes for a successful stay at the campus that can direct you on the path of a prosperous professional career.
Institutions of higher education have a single-minded purpose of directing the youth of the nation towards the path of progress and prosperity by inculcating ethical values along with holistic education. At Chandigarh University, we believe in providing an encouraging environment where students learn, discover, and innovate so that they become knowledgeable future leaders.
Chandigarh University's most valuable stakeholders are the students whom we support by providing a horizon of avenues, develop their inquisitive minds through careful mentoring, and help the students on their professional journey, through the virtue of a friend, philosopher and guide.
Chandigarh University has successfully created unique systems for harbouring a student-centric environment where learning unfolds through a strong academic structure, fundamental teaching methodologies, persistent research and innovation and a promise to usher in the best resources from all over the world. Founding its core curriculum on practical training and problem-solving approach, the versatile engagement helps every student to develop a multifaceted personality that transforms an aspiring professional into a leader for the futuristic global world.
It is a matter of great satisfaction that teaching-learning evaluation models created and adopted by Chandigarh University have been widely acclaimed by the corporate as well as all other stakeholders. Research and innovation efforts of the University have yielded good results and the University is moving towards excelling in these areas too.
Prof. Dr. RS Bawa Pro-Chancellor, Chandigarh University

With extreme happiness, I welcome all the new students. I am sure that the students choosing to be part of Chandigarh University will find themselves to be in a hugely advantageous position to achieve their dream careers.
Dr. N.T Rao Vice-Chancellor, Chandigarh University

The experience at Chandigarh University will be a judicious combination of academics with art, science, and technology. We invite you to join the 'legend in making' and experience your transformation as ambassadors of Chandigarh University at all times.
Chandigarh University stands apart as an institution that focuses on taking knowledge seeking students in its fold at the start of their higher education pursuits and moulding them as global citizens with ethical values at the end of their academics. Parents and well-wishers can evidence this evolution from the time their children getting admitted at Chandigarh University to the point of graduating as highly successful and transformed professionals from the institution. The commitment of Chandigarh University to provide not only the highest quality of classroom education but also readying its students for all futuristic industry needs is the differentiator positioning it in a league of its own.
Confidence shown in the University by students who shape their futures and professional careers based on the foundations of knowledge here; trust reposed by the fully satisfied industry and recruiters whose progress is being influenced by our students; endorsement by quality assurance agencies like NAAC, NBA and others apart from the most reputed international ranking agencies including QS; support from the Government of India to '75 student satellite program' as envisioned by the Prime Minister of India; filing of over 1,000 patents as an institution; and excelling in almost every positive parameter; are a few pointers that prove that Chandigarh University has a role to play in defining the future of quality education in India.
The experience at Chandigarh University will be a judicious combination of academics with art, science, and technology. Integrating societal needs with quality education in the classrooms and contributing a value based pool of human resources to the society is what Chandigarh University stands for. We would like to identify strengths and weaknesses of each student and try to customise individualistic learning so that everyone contributes to a better world. The University will instil a sense of pride in students to work as team players, and if need be, as team leaders, through numerous activities.
We invite you to join the 'legend in making' and experience your transformation as ambassadors of Chandigarh University at all times.
Chandigarh University, counted among the top 5% Universities of India with the prestigious NAAC A+ accreditation is committed to nurturing talent and providing them with the best opportunities. As one of the country's most reputed universities, CU has strong global linkages, world-class research, and, most importantly, an educational portfolio that blends the best of campus and digital delivery into a highly supportive and personalized student experience.
Our students are smart, collaborative, and entrepreneurial. We provide them with opportunities to develop a global mindset through our partnerships with universities and institutes around the globe. We have forged 300+ tie-ups with top-ranked universities of the world to encourage a global outlook among students. With a curriculum designed by industry and academic experts and various high-end industry-sponsored labs, we make our students industry-ready as soon as they step out of the university.
A pedagogy to imbibe holistic development in each and every learner to harness goodness factor in his entire career with a positive mind is the hallmark of CU education. The pandemic might have amplified your concerns regarding learning but we have kept our primary focus on the academics of our students. We have adopted the world's top-end Learning Management System to ensure hassle-free and uninterrupted learning when the physical mode of learning is not feasible.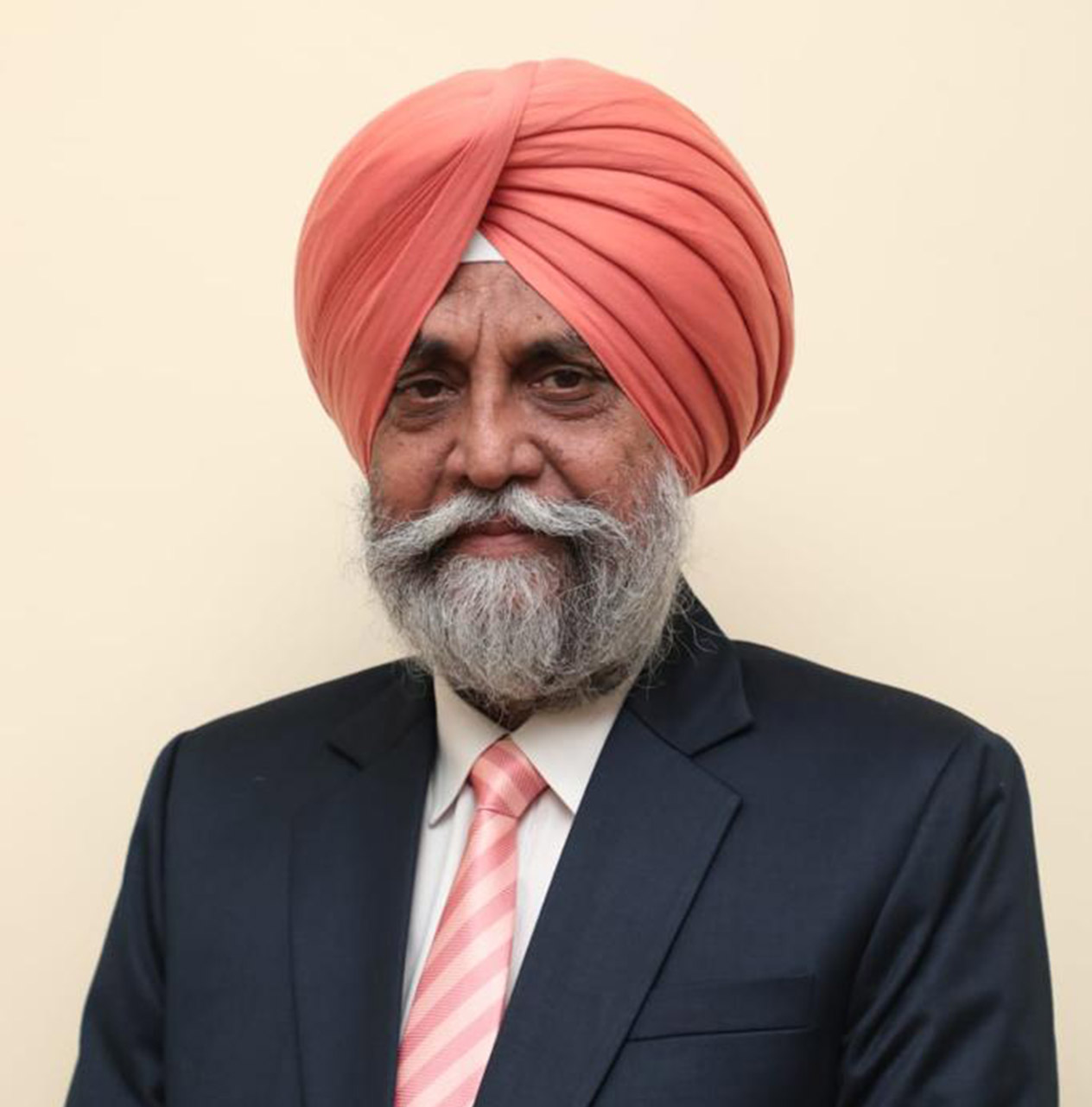 Prof. (Dr.) Satbir Singh Sehgal Pro Vice-Chancellor, Chandigarh University

As a Pro Vice-Chancellor, I want to assure you that you can do wonders with the guidance, facilities, and opportunities provided to you here at CU. I welcome all to this elite institution of quality learning. I am sure you will make the most of the precious time spent here and build a great future for yourself.