Apply Today
For Architecture Program
Plumbing & Sanitation Lab
Building Construction Lab
Ranked
#16
Among Top
Architecture Institutions
Amongst Elite & Prestigious
NAAC A+ Universities
Professional Grooming via Experiential Learning

Interface with Professional Bodies like COA, IIA, IIE, IGBC, ITPI etc

Visits to Projects Sites, Heritage Structures & Modern Buildings

About UIA
Architecture is the art and science of building design that develop the concepts for structures and turn those concepts into reality. Architecture often includes imagination; the ability to order ideas and communicate them clearly; a keen interest in human behaviour, our habitat and the natural environment; and problem-solving skills. In developing designs, architects follow building codes, zoning laws, fire regulations, and other ordinances, such as those that fulfil the universal design criteria. Computer-aided design and drafting (CADD) and building information modelling (BIM) technology has replaced traditional paper and pencil as the most common method for creating design and construction drawings. Architects are licensed professionals and authorized to work with prescribed instructions of the regulatory council.
Scope
Independent Practice in collaboration with contractors and builders.
Work in reputed Architectural/ Interior design offices around the world.
Government Jobs in Architectural/ Planning Departments.
Jobs with LEED and GRIHA organizations.
Architectural Journalism and Photography.
Researcher and Educator in Universities.
Collaboration with NGO's and Human Development organizations.
Freelance work
Programs at University Institute of
Architecture (UIA)
Under-Graduate Architecture Courses
Post-Graduate Architecture Courses
University Institute of Architecture
University Institute of Architecture is a leading centre of research and teaching-learning practices in architecture noted for its innovative approach to Architectural education informed by the cutting-edge industry-oriented curriculum, learning approach and collaboration with leading experts from industry and academia. UIA offers exceptional resources for application-based learning like construction yard, building material & construction lab, plumbing and sanitation lab, climatology lab, survey lab, acoustic lab, visual arts & graphics lab, consultancy practices and curriculum integrated software applications like Auto CAD, 3Ds Max V-Ray, Revit and Sketch-up etc.
All courses are taught in English and UIA prepares its students to work globally or who are considering establishing their own practice following graduation.
Le Corbusier developed the master plan of Chandigarh in 1951, and his work has influenced the generation of architects and their architectural education and discourse. It is, therefore, no coincidence that Corbusier's school of Modernism has only been fully understood or accepted at Chandigarh. The Architectural Legacy of Chandigarh and its location provides opportunities for multiple study trips throughout the city and outside. UIA with its unique inherent potential and location aims to train architectural students in the contemporary architecture and design institution.
Mission Statement
To develop UIA as an institution with emphasis on technical academic excellence and core human values.
Exploring students' potential in the area of creativity, conceptualization and aesthetics by holding in-house competitions and participating in national and international competitions.
To prepare future architects to be broad-based, flexible & multi/inter- disciplinary to meet the emerging new career opportunities challenges in the industry.
To create an environment of critical and transparent evaluation system, for building a professional attitude amongst the students.
Establishing strategic relationship with leading national and international universities for academic as well as research collaborations
To transform it's highly motivated students into dedicated professional architects providing innovative & sustainable solutions for human habitats of future.
Undertaking ISR activities for upliftment of rural/deprived sections of the society and carrying out socially relevant research through various projects in Architectural design.
Key Highlights
Learning by doing is a key strength of our courses. Architecture students are taught by conducting workshops and design studios working on wide unique live projects.
Interface with professional bodies like CoA, IIA, IGBC, INTACH, ITPI, IIID, PEDA etc.
Advanced Teaching Pedagogy: E-learning platforms, Credit-based MOOC courses, Entrepreneurship courses, Life skills development and mentoring; Specialization based departmental elective and 70+ Open electives courses.
Global Exposure: UIA has an extensive alliance with top renowned international universities in 50+ countries.
Consultancy and Entrepreneurship: Providing world-class infrastructure, renowned academicians and an ideal environment for Research and Innovation.
UIA enlisted as GRIHA Silver CATALYST Member
Institute Information
Level of Study:

Under-Graduate & Post-Graduate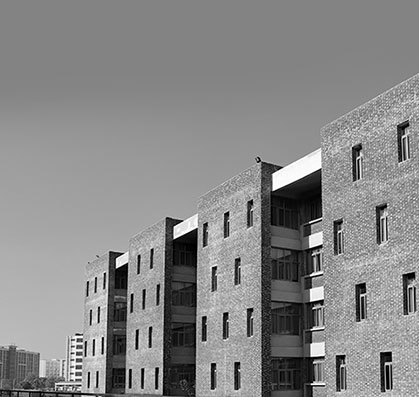 How to Apply?
Step 1 - Signup
Sign up or Register for CUCET with basic details (Name, Email ID, Mobile No., State, Gender and Password). Your Email ID will act as your Username for the portal while the password will be set by you upon registration.
On successful registration, you will receive the confirmation message on your registered contact number and Email. Use the Username and Password to Login to your CUCET Account.
Sign Up
Step 2 - Apply
After successfully creating your candidate profile for CUCET, you can proceed with choosing the Date for your examination. Complete your profile by logging into your CUCET account and choose an examination date as per your convenience and preference.
Apply Now
Step 3 - Submit
You become eligible for admission into Chandigarh University after clearing the CUCET examination. Following your attempt at CUCET, the result will shortly be intimated, based on which you can submit your application for admission and avail merit-based scholarship.
Apply Now