Best BSC Medical Lab Technology (MLT)
College in Punjab
Medical Laboratory Technology also called Clinical laboratory science is an allied health profession which is concerned with the diagnosis, treatment and prevention of disease through the use of clinical laboratory tests.
University Institute of Applied Health Sciences (UIAHS)
Ranked among the best MLT institute in Punjab, offers hands-on learning to MLT students, much of your learning will be case-based to ensure that the scientific and professional elements are integrated from day one. Our course is distinctive in providing this integrated teaching across latest technologies, therapeutic themes or disease states. Students can explore varied career avenues through clinical training and international exchange programs in partner universities worldwide.
Institute Information
Level of Study:

Under-Graduate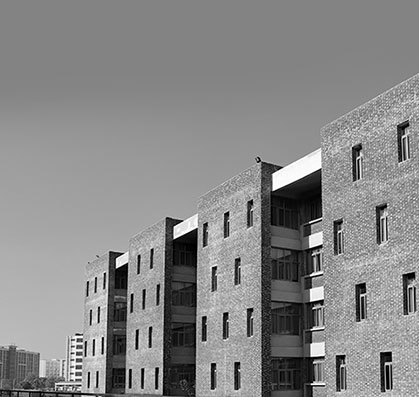 Academic
Excellence
Industry Oriented Curriculum Comparable
with World's Top Universities
Flexible Choice Based Credit System (FCBCS)
Project Based & Experiential Learning
More Than 70 Open Electives To Pursue Inner Delight
Advanced Technologies & Integration For Premium Placements
View More
Scholarships
Chandigarh University Common Entrance
Test (CUCET)
Merit Based Scholarships For Academic
Session
Scholarship Scheme For Wards Of Defence Personnel Armed Forces Educational Welfare Scheme (Afews)
Sports Based Scholarships/Freeships
Other Important Scholarship Schemes
View More
Pathway After Medical Lab Technology
A medical lab technologist can mainly take-up two profiles, i.e. Lab Technicians and Lab Technologists. Their career largely takes place in the laboratory, analyzing blood and tissue samples, making cultures, preparing blood donations for transfusion and more. After the completion of the course the students can work as a:
Medical lab technologists in hospital laboratories, pharmaceutical firms, research facilities and other lab settings.
More experienced medical lab technologists may advance in this field by developing new methods of analysis and research.
How to Apply?
Step 1 - Signup
Sign up or Register for CUCET with basic details (Name, Email ID, Mobile No., State, Gender and Password). Your Email ID will act as your Username for the portal while the password will be set by you upon registration.
On successful registration, you will receive the confirmation message on your registered contact number and Email. Use the Username and Password to Login to your CUCET Account.
Sign Up
Step 2 - Apply
After successfully creating your candidate profile for CUCET, you can proceed with choosing the Date for your examination. Complete your profile by logging into your CUCET account and choose an examination date as per your convenience and preference.
Apply Now
Step 3 - Submit
You become eligible for admission into Chandigarh University after clearing the CUCET examination. Following your attempt at CUCET, the result will shortly be intimated, based on which you can submit your application for admission and avail merit-based scholarship.
Apply Now