Apply Today
For Pharma Sciences Program
Pharmaceutical Chemistry Lab
Ranked
#51
Among Top
Pharmacy Institutions
Amongst Elite & Prestigious
NAAC A+ Universities
Rated AAA+ by India's only Education Magazine Career360
Innovative Curriculum inspired by Industry & Research

6.1 Times Highest Return on Investment in the Region

Pastoral & Academic Support leading to Experiential Learning

About UIPS
Approved by the Pharmacy Council of India (PCI), the University Institute of Pharma Science (UIPS) is one of the Best Pharmacy Colleges in Punjab that offers an unparalleled opportunity to experience a clinically focused & science-driven course, designed to equip you to be future healthcare professional. We provide contemporary & research-based education in sciences & applied sciences through an experience-based, collaborative, and diverse curriculum that prepares our students for leadership roles in the sector. Tie-ups with several top, prestigious national and international universities and healthcare service providers give real-time exposure to our students.
Scope
By 2023, India is likely to be among the top three pharmaceutical markets by incremental growth & sixth largest market globally in absolute size.
Programs at University Institute of
Pharma Sciences (UIPS)
Pharma Sciences at Chandigarh University
University Institute of Pharma Sciences, one of the best Institute of Pharma Sciences in Punjab (North India), is a place where healthcare and science converge. UIPS is a modern institute that provides contemporary and research based education in sciences and applied sciences. The best University Institute of Pharma Sciences, Chandigarh University, Punjab aims to provide competent professionals who can serve the needs of the modern domain of research in drug discovery, clinical trials, marketing, administration, etc. Our expertise is in educating professionals through an experience-based, collaborative, and diverse curriculum that prepares our students for leadership. International tie-ups with several prestigious universities based in USA, UK, Switzerland etc. gives a global exposure to our students.
The Faculty has multi-faceted expertise with competencies in a variety of domains including clinical and scientific domains. The institute also ventured into modern use of biotechnology in production of useful proteins in bacteria, curing genetic diseases and to develop resistance against diseases caused by virus, bacteria and insects in plants.
Scope of Pharmacy
Advantages of Pharmacy course at CU
Real time hands-on practical training leading to high skills.
Skill enrichment for a proper research orientation.
Pedagogy by seasoned doctorate teachers for developing right scientific temperament.
Industry exposure by industrial visits and IPR training.
Conducive environment for inducing temperament for innovation.
Approved by Pharmacy Council of India
75% faculty is doctorate.
Enriching qualities of entrepreneurship in a health professional.
Career Opportunities in the Pharma Sciences
Over the years, pharmaceutical scientists have been instrumental in discovering and developing innovative drugs that save thousands of people's lives and improve the quality of life for many others. Pharmaceutical scientists can pursue a variety of jobs. They are employed by pharmaceutical companies, they work as pharmacists, doctors, and as researchers and professors at universities, as regulatory scientists for agencies like the Food and Drug Administration (FDA), and as researchers at national laboratories such as the National Institutes of Health (NIH).
Institute Information
Level of Study:

Under-Graduate & Post-Graduate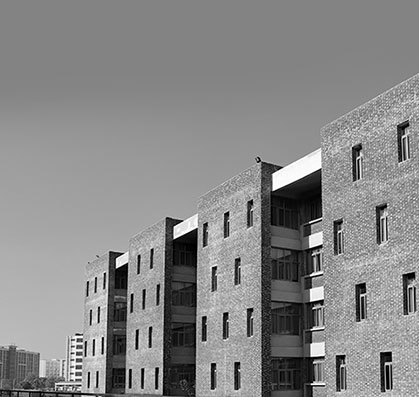 How to Apply?
Step 1 - Signup
Sign up or Register for CUCET with basic details (Name, Email ID, Mobile No., State, Gender and Password). Your Email ID will act as your Username for the portal while the password will be set by you upon registration.
On successful registration, you will receive the confirmation message on your registered contact number and Email. Use the Username and Password to Login to your CUCET Account.
Sign Up
Step 2 - Apply
After successfully creating your candidate profile for CUCET, you can proceed with choosing the Date for your examination. Complete your profile by logging into your CUCET account and choose an examination date as per your convenience and preference.
Apply Now
Step 3 - Submit
You become eligible for admission into Chandigarh University after clearing the CUCET examination. Following your attempt at CUCET, the result will shortly be intimated, based on which you can submit your application for admission and avail merit-based scholarship.
Apply Now