Best B.Sc. Culinary Sciences College
in Punjab and North India
Culinary Sciences refers to learning the art of preparing, cooking and presentation of cuisines from all around the globe. Commonly known as Chefs, the professionals of this field are also known as Culinary Artist who not only are experts in cooking food but possess thorough knowledge about the nutrition value of each of the ingredients that have been incorporated in the dish. The professionals undergoing academic learning in this field know food or culinary science, its presentation, nutrition and diet. It's all about learning the pre-preparation and post-preparation process involved in exclusive cooking to take the dish to the next level which can be termed as a signature dish of a Chef.
Career Scope after Degree in Culinary Sciences
With a major boost being given to domestic and international tourism, the hospitality industry is growing at a very fast pace. All the major tourist destinations such as France, Spain, USA, Canada, China, India, Singapore and others are witnessing 10-30% growth in the number of tourists visiting every year. As a result, there is an annual growth of 4% in the number of hotels which means about 8000 new hotels are added every year. Food is the most important and integral part of the hospitality industry, there is an annual addition of 40,000 Chef jobs every year. As a culinary expert, you will have an ample number of job opportunities all around the world. India is one of the major tourist destinations in Asia, the hospitality industry is growing at a rate of 7% which will add 7000 new Chef jobs.
Institute Information
Level of Study:

Under-Graduate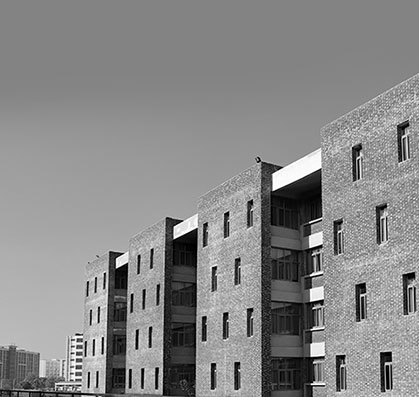 Academic
Excellence
Industry Oriented Curriculum Comparable
with World's Top Universities
Flexible Choice Based Credit System (FCBCS)
Project Based & Experiential Learning
More Than 70 Open Electives To Pursue Inner Delight
Advanced Technologies & Integration For Premium Placements
View More
Scholarships
Chandigarh University Common Entrance
Test (CUCET)
Merit Based Scholarships For Academic
Session
Scholarship Scheme For Wards Of Defence Personnel Armed Forces Educational Welfare Scheme (Afews)
Sports Based Scholarships/Freeships
Other Important Scholarship Schemes
View More
About B.Sc. Culinary Sciences
The three-year Under-Graduate program B.Sc. Culinary Sciences program is a comprehensive program that introduces the students to every aspect of the hospitality industry. The course curriculum of B.Sc. Culinary Sciences taught at Chandigarh University takes you through the process of becoming a top-notch Culinary Experts which is sought after by top hotel chains in India and Abroad. Right from basics of kitchen operations to budgeting, planning, catering, food preparation & specialization, hygiene, nutrition and dietician, specialized cooking of Indian and International cuisines, bakery & confectionery and management are covered semester wise during the course duration.
Following are the Specializations that you could OPT in a job after pursing academic degree in Culinary Sciences:
Saucier or Sauce-Chef
Poissonnier Chef
Curry Chef
Grillardin or Grilling Expert
Friturier or Frying Food Chef
Entremetier or Legumier Chef or Vegetable Chef
Tournant Chef
Garde Manger or Pantry Chef
Patissier or Pastry Chef
Desert Chef
Tandoor Chef
Halwai Chef
Why to study Culinary Sciences at Chandigarh University?
Flexible Choice Based Academic Model with wide choice of Elective subjects to choose from that can be tailored to the specific interests and needs of the student.
Emphasis on Hands-on Practical Training
State-of-Art Infrastructure based on the pattern of Five Star Hotel kitchens
Regular Visits to Five Star Hotel to enhance Experiential Learning
Academic Training and Learning under renowned chefs from Five Star Hotels
Industry tie-ups and certifications from Inter-Continental Group of Hotels (IHG) and Taj Group of Hotels
Learn from renowned and Celebrity Chefs of India and Foreign Countries
Academic Syllabus designed as per the pattern approved by International Association of Culinary Professionals
Choice to Study Abroad under Semester Aboard in 230+ top notch International Universities of USA, Canada, Australia, UK & 20 other countries
Entrepreneurship training module as an integral part of the academic set-up
How to Apply?
Step 1 - Signup
Sign up or Register for CUCET with basic details (Name, Email ID, Mobile No., State, Gender and Password). Your Email ID will act as your Username for the portal while the password will be set by you upon registration.
On successful registration, you will receive the confirmation message on your registered contact number and Email. Use the Username and Password to Login to your CUCET Account.
Sign Up
Step 2 - Apply
After successfully creating your candidate profile for CUCET, you can proceed with choosing the Date for your examination. Complete your profile by logging into your CUCET account and choose an examination date as per your convenience and preference.
Apply Now
Step 3 - Submit
You become eligible for admission into Chandigarh University after clearing the CUCET examination. Following your attempt at CUCET, the result will shortly be intimated, based on which you can submit your application for admission and avail merit-based scholarship.
Apply Now