Apply Today
For Engineering Program
North India's
1st Microsoft
Innovation Centre
North India's
1st Tech-Mahindra
IMS Lab
North India's
1st IBM Software Lab
for Emerging Technologies
Ranked
#61
Among Top
Engineering Institutions
Amongst Elite & Prestigious
NAAC A+ Universities
Rated AAA+ by India's only Education Magazine Career360
Best Engineering College in Punjab
UIE, Best Engineering College in Punjab, is unique in drawing its strength and motivation from the unprecedented patronage provided by top-notch blue-chip multinational companies. Since inception, CU has set benchmarks for engineering education & is ranked among the Best Engineering Colleges of Punjab. Our dynamic hands-on experiential learning based engineering education and flexible academic model, which nurtures imagination & innovation, has enabled us to create engineers who are able to meet the real-world demands of their profession and provide best solutions for the betterment of the society.
Scope
According to the U.S. Bureau of Labor statistics, engineering jobs expect to grow as much as 10% in the coming decade.
Engineering as a Career
There is perhaps no career other than Engineering that spans so many areas & offer complete versatility in terms of learning. Engineering as a career is the application of science to develop, design, maintain, research and improve structures, machines, devices, systems and processes. Pursue Engineering from Best Engineering college in Punjab.
From designing needle to aircraft, softwares to smartphones, chip to supercomputer you name it, every product or technology developed in the field of Science & Technology, covers one or the other aspect of Engineering. Choose Engineering as a Career and Pursue your degree from best engineering college in Punjab and North India.
Engineering is a broad discipline that covers popular streams such as Computer Science, Mechanical, Electrical, Civil and Electronics & Communication. University Institute of Engineering is the Best Engineering College in Punjab that drawing its strength and motivation from the unprecedented patronage provided by top notch blue-chip multinational companies.
Programs at University Institute of
Engineering (UIE)
Post-Graduate Engineering Courses
Engineering Lateral Entry Courses
Programs in Apex
Department Overview
In the fast changing world, Technology is changing faster than our lives. Latest technologies are dominating the world and hence determining the employability of young engineers. Chandigarh University is now offering an exclusive opportunity to the engineering aspirants through futuristic B.E. Hons) courses in collaboration with IBM (International Business Machine).
Highlights of Specialized Programs:
Specialized curriculum developed by IBM to fulfill industrial requirements in IT, Education, Healthcare, Manufacturing, Retail, and other sectors.
Study Material designed and provided by IBM.
Access to advanced labs in Emerging Technologies.
Exposure to Open source and specialized software.
Extensive industrial exposure.
Opportunity to work on live projects.
Professional certifications from IBM.
Integrated M.E. + Ph.D. Program

Institute Information
Level of Study:

Under-Graduate, Post-Graduate & LEET PROGRAMS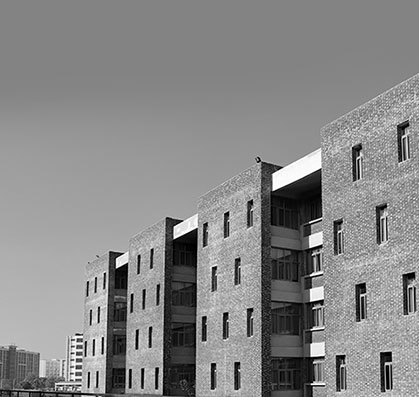 Add To Your Skills.
Pursue Our Most Sought After Specialisations
36LPA
Highest Package
offered
10LPA
Offered by
70+ MNC's
5LPA
Offered by
290+ MNC's
Fortune Global 500
Companies in Recruiters List
*Only Private University in Punjab to offer NBA Accredited Engineering Programs in Civil, Electrical, Mechanical, Electronics & Communication Engineering
I found the decision to study at Chandigarh University as one of the worthy decisions of my life. Experienced faculties, approachable management, and extensive practical exposure are the assets of this university that have helped us all through
MAYANK TRIPATHI
Cognizant
I had a wonderful experience at Chandigarh University, not just with the friends but also with the faculty and mentors. The mentors did more than what was required of them.
MANIKA MANGLA
Aurigene Discovery
CU gave me all that I needed as a student, and became my pathfinder to success. Every day I learned new things, was informed about latest industry trends, improved my communication, and learned how to act as a manager.
PREETIKA SHARMA
Danone Pvt. Ltd.
Continuous efforts of the MBA & DCD faculty have helped me grab the placement offer of Flipkart. All through my journey, my mentors have outstandingly imparted requisite skills demanded during the recruitment process. Indeed, CU has improved me in all the dimensions possible.

SIMRAN SHARMA
Flipkart
Previous
Next
Queries
Frequently Asked Questions
Adjudged as University with best placements, Chandigarh University holds National Limca record for inviting highest number of companies for campus placements. Fortune 500 Global & India companies such as Google, Amazon, Deloitte, Microsoft, Walt Disney, etc are amongst the many top recruiters with highest offered package at Rs. 36 LPA.
Admission into Engineering programs at Chandigarh University require you to undertake CUCET, university-level entrance exam. Mandatory for Engineering and Management programs, CUCET also offer huge scholarships on course fee.
Chandigarh University is the youngest university in the country to be ranked by NIRF. The Engineering Division has been ranked 61st , which is the best among universities in North India.
Yes, Chandigarh University is approved by UGC (University Grant Commission) and AICTE (All India Council of Technical Education).
The highest salary package of Rs. 36 lacs has been offered by Arcesium.
Chandigarh University students have been placed into Fortune 500 Global & India companies and other blue-chip MNC's with Microsoft, Deloitte, Google, Amazon, Tech Mahindra, Walt Disney, TCS to name a few.
UG courses require you to have passed 10+2 with Physics and Mathematics as compulsory subjects along with one of the following subjects - Chemistry, Biotechnology, Computer Science, Biology with at least 50% marks in the aggregate.
Yes, Chandigarh University enjoys the patronage by the industry and has many collaborative specialized programs with tech-giants such as IBM, etc.
Yes, Chandigarh University is a NAAC A+ Grade accredited university with national & International recognitions & approvals. Some of the associations are AICTE, IAU (International Association of Universities, CSI, ACU, IEEE, ASME, IUCEE, ACS and many more.
Chandigarh University with CUCET entrance exam, offers up to 100% scholarship on your course fee. Apart from merit based scholarships, you can avail other scholarships as well.
How to Apply?
Step 1 - Signup
Sign up or Register for CUCET with basic details (Name, Email ID, Mobile No., State, Gender and Password). Your Email ID will act as your Username for the portal while the password will be set by you upon registration.
On successful registration, you will receive the confirmation message on your registered contact number and Email. Use the Username and Password to Login to your CUCET Account.
Sign Up
Step 2 - Apply
After successfully creating your candidate profile for CUCET, you can proceed with choosing the Date for your examination. Complete your profile by logging into your CUCET account and choose an examination date as per your convenience and preference.
Apply Now
Step 3 - Submit
You become eligible for admission into Chandigarh University after clearing the CUCET examination. Following your attempt at CUCET, the result will shortly be intimated, based on which you can submit your application for admission and avail merit-based scholarship.
Apply Now