Best Mechanical Engineering
College in Punjab
Mechanical Engineering is the art and science of designing, development and control of systems and components such as fluid mechanics, material science, thermodynamics, kinematics, etc. Mechanical engineers use these core concepts paired with tools like computer-aided design (CAD), and product lifecycle management to design, analyze and manufacturing of equipments.
Department of Mechanical Engineering - widely recognized as one among the best Mechanical engineering college in Punjab has established a trademark in entire region by producing a competent workforce in the past years. Our course curriculum equips students with the expert knowledge and skills demanded in the wide-ranging areas of this oldest yet promising engineering discipline.
Scope
According to US Bureau of Labor Statistics, employment of mechanical engineers is projected to grow 5 percent from 2014 to 2024.
Specializations offered in:

Institute Information
Level of Study:

Under-Graduate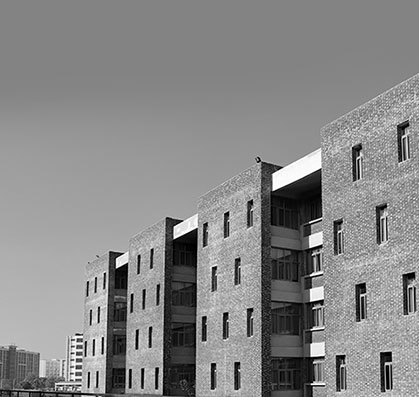 Department
at a glance
Globally Comparable, Flexible Choice Based Academics
Curriculum designed with Inputs of Industry Leaders
Industry Sponsored Labs
Outstanding Placements
Project based & Experiential Learning
View More
Industry Sponsored
Infrastructure
MSC Center of Excellence
Applied Thermodynamics Lab
Fluid Mechanics Lab
Mechanical Measurement And Control Lab
Heat Transfer Lab
Refrigeration & Air Conditioning Lab
View More
Pathway After
Mechanical Engineering
Careers
Mechanical engineers play a vital role in varied industries such as automotive, manufacturing, automation, aerospace, biotechnology, computers and electronics, chemical, construction, energy conversion and more. A Mechanical Engineer can work in both private or public companies. The degree holders are acquired by many big firms both in India and abroad.
Top Recruiters
Top companies recruiting Mechanical Engineers are as follows:
Ashok Leyland
IT firms such as Infosys, TCS, Wipro, HCL, Tech Mahindra & construction giants like L&T.
Mahindra & Mahindra
PSUs such as BHEL, BPCL, DRDO, Indian Oil, GAIL, NTPC.
How to Apply?
Step 1 - Signup
Sign up or Register for CUCET with basic details (Name, Email ID, Mobile No., State, Gender and Password). Your Email ID will act as your Username for the portal while the password will be set by you upon registration.
On successful registration, you will receive the confirmation message on your registered contact number and Email. Use the Username and Password to Login to your CUCET Account.
Sign Up
Step 2 - Apply
After successfully creating your candidate profile for CUCET, you can proceed with choosing the Date for your examination. Complete your profile by logging into your CUCET account and choose an examination date as per your convenience and preference.
Apply Now
Step 3 - Submit
You become eligible for admission into Chandigarh University after clearing the CUCET examination. Following your attempt at CUCET, the result will shortly be intimated, based on which you can submit your application for admission and avail merit-based scholarship.
Apply Now