Best Electrical Engineering
College in Punjab
Since the days of Edison and Tesla and electricity's emergence as a utility, electrical engineers have been at the forefront of some of the greatest technological advances.
Electrical Engineering as a career and field of study has a high scope in India even beyond what is examined. It is a field that drives every other one since its application in electricity is the power behind all forms of industry either small or well established one. It will ever continue to grow as time passes. Electrical engineering generally deals with the generation of electricity, the transmission and the distribution to the consumers.
Pursue Electrical Engineering at Best Electrical Engineering College in Punjab, works with intent to craft Professionals, Researchers and Entrepreneurs through the industry aligned prospectus, state-of-the-art labs and experiential learning.
Scope
Electrical Engineers in India can secure jobs in power distribution companies, power plants, railways, metro rails, the aviation sector, manufacturing sector and various government organizations.
Specializations offered in:
Control and
Instrumentation

Institute Information
Level of Study:

Under-Graduate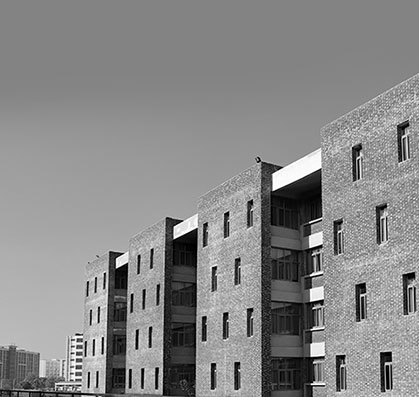 Department
at a glance
Flexible Choice Based Credit System
Industry Visits to Hydel & Thermal Power Plants
Unprecedented Industry Patronage
Impeccable Placements
Project based & Experiential Learning
Course Content of IAS Examination comprises mainly of Curriculum of BE(EE) program
View More
Exclusive
Labs
Switchgear & Protection Lab
Innovation Lab for sustainability Lab
Microprocessor Lab
Simulation Lab
Digital Signal Processing Lab
Linear Control Systems Lab
Electrical Measurements and Measuring Instruments (EMMI) Lab
View More
Pathway After
Electrical Engineering
Careers
Electrical engineers can work in atomic power plants, hydel or thermal power plants. Job opportunities are ample in both private and public sectors like railways, civil aviation, electricity board and utility companies, electrical design and consultancy firms and all types of manufacturing industries.
Top Recruiters
Top companies recruiting Electrical Engineers are as follows:
ABB
Oil and Natural Gas Corporation (ONGC)
Coal India Limited (CIL)
Bharat Heavy Electricals Limited (BHEL)
Steel Authority of India Limited (SAIL)
Power Grid Corporation of India Limited (PGCIL)
Defense Research and Development Organization (DRDO)
NTPC, NHPC
How to Apply?
Step 1 - Signup
Sign up or Register for CUCET with basic details (Name, Email ID, Mobile No., State, Gender and Password). Your Email ID will act as your Username for the portal while the password will be set by you upon registration.
On successful registration, you will receive the confirmation message on your registered contact number and Email. Use the Username and Password to Login to your CUCET Account.
Sign Up
Step 2 - Apply
After successfully creating your candidate profile for CUCET, you can proceed with choosing the Date for your examination. Complete your profile by logging into your CUCET account and choose an examination date as per your convenience and preference.
Apply Now
Step 3 - Submit
You become eligible for admission into Chandigarh University after clearing the CUCET examination. Following your attempt at CUCET, the result will shortly be intimated, based on which you can submit your application for admission and avail merit-based scholarship.
Apply Now