Best Mechatronics Engineering
College in Punjab
Mechatronics - a term derived from amalgam of mechanics and electronics is a synergistic combination of systems engineering, mechanical engineering, electrical engineering, telecommunications engineering, control engineering and computer engineering.
As mechatronics blends unique features of different engineering disciplines, the Department of Mechatronics Engineering blends effective traits of academic delivery system. Ranked among the best Mechatronics engineering colleges in Punjab, UIE imparts students with multidisciplinary expertise that is at par with global industry standards.
Scope
It is a multidisciplinary field that opens-up jobs opportunities in a range of sectors including –
Robotics
Aerospace
Defence
Specializations offered in:

Institute Information
Level of Study:

Under-Graduate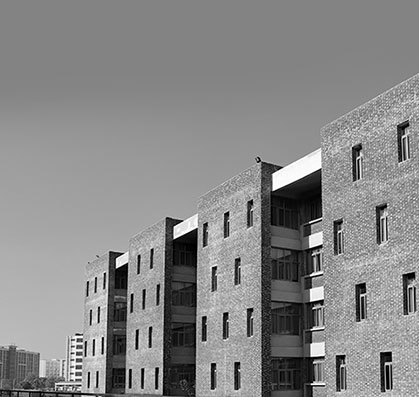 Department
at a glance
Globally Comparable, Flexible Choice Based Academics
Curriculum designed with Inputs of Industry Leaders
Industry Sponsored Labs
Outstanding Placements
Project based & Experiential Learning
View More
Exclusive
Labs
Flexible Manufacturing Systems Lab
Industrial Automation and Robotics Lab
Advanced Mechatronics Lab
Smart Materials and Testing Lab
View More
Pathway After
Mechatronics Engineering
Careers
A graduate in Mechatronics can get either of these versatile designations including Robotics Technicians, Robotics Test Engineers, Robotics Systems Engineer, Robotics specialists, Analysts, Researchers and more. Robotics, Aerospace, Defence, Automative and Manufacturing are the allied industries that recruit Mechatronic Engineers.
Top Recruiters
Mechatronics being a multidisciplinary field is in demand both nationally and internationally and companies in following industries are hiring professionals at lucrative pay packages:
Robotics
Aerospace
Defence
Automotive
Manufacturing
How to Apply?
Step 1 - Signup
Sign up or Register for CUCET with basic details (Name, Email ID, Mobile No., State, Gender and Password). Your Email ID will act as your Username for the portal while the password will be set by you upon registration.
On successful registration, you will receive the confirmation message on your registered contact number and Email. Use the Username and Password to Login to your CUCET Account.
Sign Up
Step 2 - Apply
After successfully creating your candidate profile for CUCET, you can proceed with choosing the Date for your examination. Complete your profile by logging into your CUCET account and choose an examination date as per your convenience and preference.
Apply Now
Step 3 - Submit
You become eligible for admission into Chandigarh University after clearing the CUCET examination. Following your attempt at CUCET, the result will shortly be intimated, based on which you can submit your application for admission and avail merit-based scholarship.
Apply Now