Apply Today
For Journalism and Mass Communication Program
Ranked
#52
Among Universities
Across the Country
Amongst Elite & Prestigious
NAAC A+ Universities
Rated AAA+ by India's only Education Magazine Career360
About UIMS
University Institute of Media Studies (UIMS) - ranked among the Best journalism and mass communication colleges in Punjab nurtures creative and effective media professionals for the exciting field of journalism and mass communication. The department focuses on the emerging and enduring forms of mass media and fosters an environment of experiential learning. Curriculum framed as per the latest national & international trends ensures that our students incorporate the best available knowledge and are groomed according to the latest media industry requirements, keeping in mind the rapid changes in this field.
Scope
Employment of media and communication occupations is projected to grow 4 percent from 2014 to 2024.
Programs in University Institute of
Media Studies (UIMS)
Journalism and Mass Communication at
Chandigarh University
At the University Institute of Media studies at Chandigarh University, the primary objective is to create talented individuals who are industry-ready as soon as they pass out from the University. In order to achieve this, the curriculum has been designed in a manner which provides maximum 'hands on' training to students. Our emphasis is to create an ambience in which the student enjoys the learning experience thereby enabling the student to discover his or her true calling. Our state of the art infrastructure and dedicated faculty ensure quality education for all our students. In addition to academics, ample opportunities are provided to the students to develop their overall capabilities as potential future communicators. This is accomplished by exposing students to numerous experienced industry professionals from whom they are able to acquire valuable inside knowledge about the nuances and functioning of the Media Industry. This is supplemented with industry visits where students get a ringside view of the day to day functioning of that specific organization. Creative and sports talent is encouraged amongst students which is channelized in a positive direction by hosting annual cultural and sports competitions in a spirit of healthy competition. The University Institute of Media Studies also offers students international exposure through collaborations with a number of Universities across the world in which students can avail of exchange programs thereby widening their horizon of experience. All of these ensure that students have an engaging and memorable experience studying at the University Institute of Media Studies.
Journalism and Mass Communication as
a Career
There is no doubt that Journalism and Mass Communication is an exciting career with a vast multitude of opportunities. This largely due to the fact that the diversity of disciplines in this realm offer a wide range of job opportunities both in creative and technical areas, ranging from Art Director to Video Editor, Public Relations Executive to Photographer and Print reporter to Television anchor to name but a few. It is this singular feature which makes a career in Journalism and Mass Communication one which offers the maximum options to the students in choosing a career that is best suited to their capabilities and individual preferences. Each era has seen growth. From its origin in Print Mass Communication has over the years expanded into Radio, Television and very recently, Social Media. In terms of career options one area is not competing with the other. Rather, collectively they offer an ever increasing number of job opportunities with the new entrant, Social Media is the most promising in terms of available jobs. With a view to helping students secure premium employment the Institute of Media studies offers students both internships and placement with the best organizations in the country and abroad.
Institute Information
Level of Study:

Under-Graduate & Post-Graduate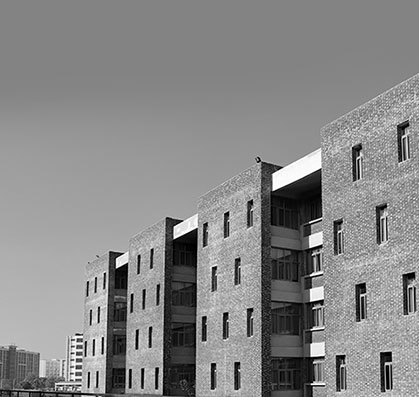 I found the decision to study at Chandigarh University as one of the worthy decisions of my life. Experienced faculties, approachable management, and extensive practical exposure are the assets of this university that have helped us all through
MAYANK TRIPATHI
Cognizant
I had a wonderful experience at Chandigarh University, not just with the friends but also with the faculty and mentors. The mentors did more than what was required of them.
MANIKA MANGLA
Aurigene Discovery
CU gave me all that I needed as a student, and became my pathfinder to success. Every day I learned new things, was informed about latest industry trends, improved my communication, and learned how to act as a manager.
PREETIKA SHARMA
Danone Pvt. Ltd.
Continuous efforts of the MBA & DCD faculty have helped me grab the placement offer of Flipkart. All through my journey, my mentors have outstandingly imparted requisite skills demanded during the recruitment process. Indeed, CU has improved me in all the dimensions possible.

SIMRAN SHARMA
Flipkart
Previous
Next
How to Apply?
Step 1 - Signup
Sign up or Register for CUCET with basic details (Name, Email ID, Mobile No., State, Gender and Password). Your Email ID will act as your Username for the portal while the password will be set by you upon registration.
On successful registration, you will receive the confirmation message on your registered contact number and Email. Use the Username and Password to Login to your CUCET Account.
Sign Up
Step 2 - Apply
After successfully creating your candidate profile for CUCET, you can proceed with choosing the Date for your examination. Complete your profile by logging into your CUCET account and choose an examination date as per your convenience and preference.
Apply Now
Step 3 - Submit
You become eligible for admission into Chandigarh University after clearing the CUCET examination. Following your attempt at CUCET, the result will shortly be intimated, based on which you can submit your application for admission and avail merit-based scholarship.
Apply Now