Best Civil Engineering
College in Punjab
One of the oldest engineering discipline, Civil engineering deals with the design, construction, & maintenance of man-made structures and naturally built environment, including works like roads, bridges, canals, dams, and buildings. From Transportation to Hydrology, Environmental to Construction, Civil Engineering is an area with a lot of diversity.
Ranked among the best Civil Engineering College in Punjab, UIE facilitate students with intellectually stimulating environment and course curriculum widely spread over practical training, project work, expert lectures and more. While theory gives you opportunity to understand the intricacies of the subject, the well-equipped laboratories provide enriched practical understanding and real-time exposure. Pursue engineering course from University Institute of Engineering, best civil engineering college in Punjab.
Scope
According to US Bureau of Labor Statistics, employment of civil engineers is projected to grow 8 percent from 2014 to 2024.
Specializations offered in:
Construction Technology Management

Institute Information
Level of Study:

Under-Graduate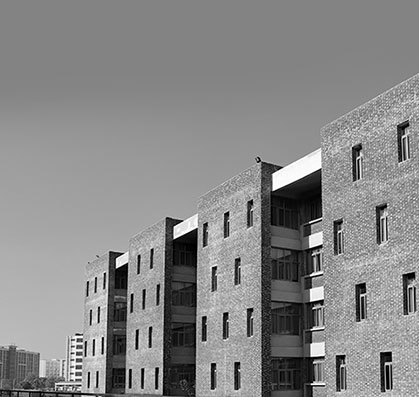 Department
at a glance
Project based & Experiential Learning
Curriculum designed with Inputs of Industry Leaders
Hands-on exposure leading to Professional Grooming
Unprecedented Industry Patronage
Best in industry Placements
View More
Exclusive
Labs
Material Testing Laboratory
Transportation Laboratory
Environmental Laboratory
Structural Analysis Laboratory
Geotechnical Laboratory
Hydraulic & Irrigation Laboratory
Surveying Laboratory
View More
Pathway After
Civil Engineering
Careers
Civil engineers are in huge demand and this demand is expected to get a boost as all the countries are upgrading its infrastructure with growing economic and political influence. This outset opens a lot of opportunities for Civil Engineers in numerous private sector firms and government departments. One can also pursue teaching as a profession or can set up its own engineering consultancy as well.
Top Recruiters
Top recruiters for Civil Engineers are:
Ajay Kadam Association
Expert Technology – Chennai
RDS Projects Ltd.
Antant Access
Balaji Railroad Systems Ltd.
Potential Consultants
How to Apply?
Step 1 - Signup
Sign up or Register for CUCET with basic details (Name, Email ID, Mobile No., State, Gender and Password). Your Email ID will act as your Username for the portal while the password will be set by you upon registration.
On successful registration, you will receive the confirmation message on your registered contact number and Email. Use the Username and Password to Login to your CUCET Account.
Sign Up
Step 2 - Apply
After successfully creating your candidate profile for CUCET, you can proceed with choosing the Date for your examination. Complete your profile by logging into your CUCET account and choose an examination date as per your convenience and preference.
Apply Now
Step 3 - Submit
You become eligible for admission into Chandigarh University after clearing the CUCET examination. Following your attempt at CUCET, the result will shortly be intimated, based on which you can submit your application for admission and avail merit-based scholarship.
Apply Now