Best Electronics and Communication Engineering
College in Punjab
Electronics and Communication Engineering is an applied form of science that deals with principles and practical aspects related to design and development of various everyday devices like radios, televisions, laptops, mobile phones, machine robots etc. The discipline concerns with electronics devices and software interfaces. Electronics and Communication engineers engage in research, design, development and maintenance of equipments, devices and systems involved in the field of communication.
Electronics and Communication Engineering at UIE, the Best ECE Engineering College in Punjab objects to produce quality professionals who can enter the challenging industry by carrying out Basic and Applied Research.
Scope
The major driving force for the present day Information Technology revolution is the development in Electronics Engineering. Penetration of electronics has now revolutionized other areas like health care, instrumentation, automation, remote sensing, signal processing and many more. By 2022, the Electronics & Communication sector in India is expected to be an USD 29 Billion consumer market. Telecommunication, industrial, and aerospace & defense, the top three market of VLSI Industry are expected to grow to 7.23 Billion USD by 2022. This sector contributes significantly to the economy of most of the countries and includes both wired and wireless communication; 3G and 4G LTE services that are widely being adopted throughout the world.
Specializations offered in:
Communication &
Signal processing

Institute Information
Level of Study:

Under-Graduate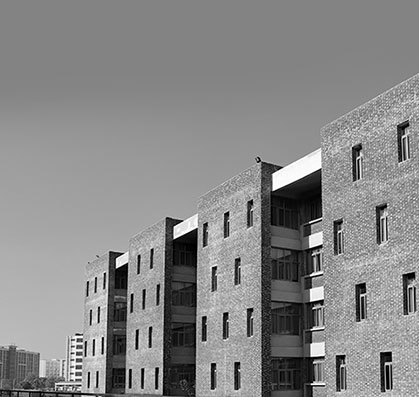 Department
at a glance
Research Intensive Academia
Globally Comparable, Industry - Aligned Curriculum
Unprecedented Industry Patronage
Impeccable Placements
Project based & Experiential Learning
View More
Exclusive
Labs
Intel - IOT & Intelligent System Lab
Videocon Connect Advanced Communication Lab
Wipro: IT & Multimedia Lab
Truechip System Verification IP Lab
Texas Instruments Innovation Centre
Uipath Robotics Process Automation Lab
View More
Pathway After
Electronics and Communication Engineering
Careers
The students from Electronics & Communication Engineering can develop an exciting career in industries like Mobile & Telecommunication, Manufacturing & Automation, Medical Electronics, Defense Electronics, Consumer Electronics, Semiconductor Design and IT industries.
Graduates in Electronics and Communication Engineering are acquired by both government and private bodies in the areas of design, manufacture, installation, operation, and maintenance of electronics equipment and systems.
Top Recruiters
We want to divide the top recruiter list in four categories as mentioned below:
Core Companies such as Intel, Samsung, Texas Instruments, Nvidia, Motorola, Verizon.
Telecommunication Industry such as Ericsson, Airtel, Vodafone, Siemens, Videocon, Emerson.
Govt. Departments/PSUs such as ISRO, BHEL, NTPC, BHEL, ONGC, BEL.
IT Companies such as Microsoft, Google, Infosys, TCS, IBM, Wipro, Accenture, HCL.
How to Apply?
Step 1 - Signup
Sign up or Register for CUCET with basic details (Name, Email ID, Mobile No., State, Gender and Password). Your Email ID will act as your Username for the portal while the password will be set by you upon registration.
On successful registration, you will receive the confirmation message on your registered contact number and Email. Use the Username and Password to Login to your CUCET Account.
Sign Up
Step 2 - Apply
After successfully creating your candidate profile for CUCET, you can proceed with choosing the Date for your examination. Complete your profile by logging into your CUCET account and choose an examination date as per your convenience and preference.
Apply Now
Step 3 - Submit
You become eligible for admission into Chandigarh University after clearing the CUCET examination. Following your attempt at CUCET, the result will shortly be intimated, based on which you can submit your application for admission and avail merit-based scholarship.
Apply Now