Best Internet of Things
College in Punjab
Internet Of Things is revolutionizing the world in almost every industry and domain and is advancing at an unprecedented pace. At such a pace, a large number of skilled resources with an in-depth understanding of underlying technologies as well as the domain will be required to build the necessary foundations and innovate. And in fact, it is expected by 2025 this industry would reach to $1.6 Trillion business value.
In line with this pressing industry need, Chandigarh University AIT has collaborated with one of the best companies in field of Internet of Things, IBM to offer advanced industry-oriented program of Bachelor of Engineering in Internet of Things as a four-year undergraduate program that familiarizes students with the diverse aspects of the IoT ecosystem in functional as well as operational domains
During the tenure of this program, students shall develop an understanding of the trending abstract models for IoT Technologies and apply them to real world, industry-based applications.
At Chandigarh University, students can pursue specialization in Internet of Things (IoT), which is among the newest innovations in the field of information technology, and can change the way we receive information. This technology connects devices to each other, and to the people, who use it in their daily life.
Embedded systems are gaining importance in all aspects of Engineering. It is expected that in the near future no technical device will exist without software-based embedded information technology, based on standardized micro-controller cores. This implies that the design of embedded real-time operating systems will play a dominant role in this field.
Institute Information
Level of Study:

Under-Graduate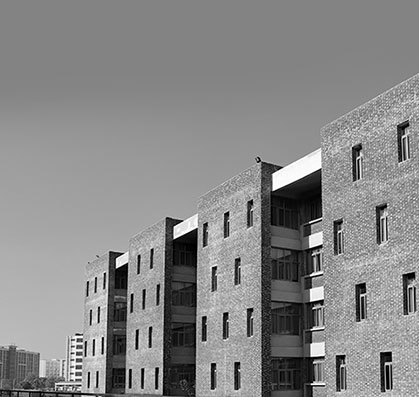 Academic
Excellence
Industry Oriented Curriculum Comparable with World's Top Universities
Flexible Choice Based Credit System (FCBCS)
Project Based & Experiential Learning
More Than 70 Open Electives To Pursue Inner Delight
Advanced Technologies & Integration For Premium Placements
View More
Industry
Sponsored Labs
Microsoft Innovation Center
Microsoft - Global Technical Support Center (Gtsc)
IBM Software Lab For Emerging Technologies
Oracle Academy Lab
Unisys Innovation Labs
EMC² Academic Alliance
View More
Area of Study in Internet of Things
Industrial IoT
IoT in Energy
IoT in Retail
OLAP Models
IoT in Healthcare
Building Automation
Internet of Robotic Things
Green IoT
Internet of Nano Things
IoT application in Drones
Automatice Vehicle Tracking
Job Profiles Internet of Things
IoT Engineer
IoT App Developer
IoT Solution Architect
IoT System Administrator
Citizen IoT Scientist
Citizen IoT Scientist
Machine Learning Engineer
System Engineer
IoT Developer
Prominent Industries That Apply Internet of Things
Vehicles
Energy
Manufacturing
Healthcare
Smart Agriculture
Supply Chain Management
Retail
Smart Homes
Pathway After
Internet of Things
Placements
Computer Science Engineering students created history as global financial technology and professional services firm, Arcesium offered the highest package of Rs. 36 Lacs, while Global e-Commerce Multi-National Amazon offered the highest package of Rs. 31.77 lacs for the CSE/IT Engineering branch. IT giants such as Microsoft, IBM, SAP Labs, Hewlett Packard visited CU and recruited more than 2030 CSE/IT Engineering students. World's top IT giant Microsoft selected Computer Science and IT Engineering students consecutively for last three years, while number the selections have increased three times and touched 15. India's leading IT Company Wipro (394), Capgemini (217), Mindtree (101) while the global IT giant IBM also selected record number of 196 engineering students which is highest number of selections made in any campus in North India.
Top Recruiters
Microsoft
Wipro
IBM
Amazon
Flipkart
Dell
TCS
MindTree
Accenture
Synopsis
L&T
HP
HCL
Google
Motorola
iGATE
PTC
Cognizant
How to Apply?
Step 1 - Signup
Sign up or Register for CUCET with basic details (Name, Email ID, Mobile No., State, Gender and Password). Your Email ID will act as your Username for the portal while the password will be set by you upon registration.
On successful registration, you will receive the confirmation message on your registered contact number and Email. Use the Username and Password to Login to your CUCET Account.
Sign Up
Step 2 - Apply
After successfully creating your candidate profile for CUCET, you can proceed with choosing the Date for your examination. Complete your profile by logging into your CUCET account and choose an examination date as per your convenience and preference.
Apply Now
Step 3 - Submit
You become eligible for admission into Chandigarh University after clearing the CUCET examination. Following your attempt at CUCET, the result will shortly be intimated, based on which you can submit your application for admission and avail merit-based scholarship.
Apply Now