Best Big Data and Analytics
College in Punjab
Big Data Analytics is revolutionizing the worldin almost every industry and domain and is advancing at an unprecedented pace. At such a pace, a large number of skilled resources with an in-depth understanding of underlying technologies as well as the domain will be required to build the necessary foundations and innovate.And in fact, it is expected by 2026 this industry would reach market size of 132 Billion USD at a CAGR of 28.9% since 2016.
In line with this pressing industry need, Chandigarh University AIT has collaborated with one of the best companies in field of Big Data, IBM to offer industry-oriented program of Bachelor of Engineering in Big Data Analyticsas a four-year undergraduate program that familiarizes students with the diverse aspects of the Big Data Analytics ecosystem in functional as well as operational domains.
During the tenure of this program, students shall develop an understanding of the trending abstract models for Big Data Analytics and apply them to real world,industry-based applications.
The specialization in Data Analytics equips students with the skills to do intelligent analysis of data, which is a crucial component in numerous business applications and supporting business decisions. The program is designed to cater to the ever-changing needs and demands of the industry. Data Analysis experts are among the most sought-after professionals in IT sector, with demand for skilled technocrats in that field outpacing other IT jobs by a wide margin.
Data Science principles, tools, and techniques to solve 'real world' business problems and suggest suitable solutions with relevant findings.
Identify issues in everyday business; apply Data Science for better understanding of data-driven management decisions to help get an edge over competition.
Provide insights into leading analytic practices, design and lead iterative learning and development cycles.
Produce new and creative analytic solutions which can become a part of any business core deliverable.
Get insights on how to improve business results by building data-fueled products
Institute Information
Level of Study:

Under-Graduate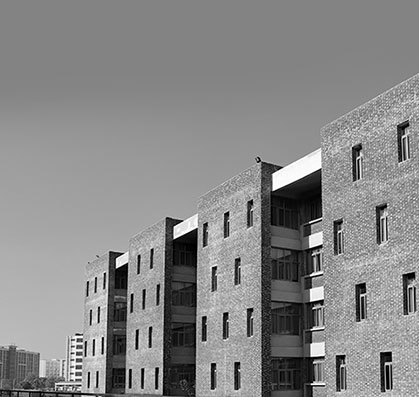 Academic
Excellence
Industry Oriented Curriculum Comparable with World's Top Universities
Flexible Choice Based Credit System (FCBCS)
Project Based & Experiential Learning
More Than 70 Open Electives To Pursue Inner Delight
Advanced Technologies & Integration For Premium Placements
View More
Scholarships
Chandigarh University Common Entrance Test (CUCET)
Merit Based Scholarships For Academic Session
Scholarship Scheme For Wards Of Defence Personnel Armed Forces Educational Welfare Scheme (Afews)
Sports Based Scholarships/Freeships
Other Important Scholarship Schemes
View More
Job Profiles Big Data and Analytics
Data analyst
Data scientist
Big data Engineer
Machine Learning Engineer
Database Administrator
Data Architect
Database Manager
Prominent Industries That Apply Big Data and Analytics
Financial Markets
Insurance
Retail Banking
Mining and Resources
Healthcare
Pharmaceuticals
E-Commerce
Web analytics
Pathway After
Big Data and Analytics
Placements
Computer Science Engineering students created history as global financial technology and professional services firm, Arcesium offered the highest package of Rs. 36 Lacs, while Global e-Commerce Multi-National Amazon offered the highest package of Rs. 31.77 lacs for the CSE/IT Engineering branch. IT giants such as Microsoft, IBM, SAP Labs, Hewlett Packard visited CU and recruited more than 2030 CSE/IT Engineering students. World's top IT giant Microsoft selected Computer Science and IT Engineering students consecutively for last three years, while number the selections have increased three times and touched 15. India's leading IT Company Wipro (394), Capgemini (217), Mindtree (101) while the global IT giant IBM also selected record number of 196 engineering students which is highest number of selections made in any campus in North India.
Top Recruiters
Microsoft
Wipro
IBM
Amazon
Flipkart
Dell
TCS
MindTree
Synopsis
L&T
HP
HCL
Google
Motorola
iGATE
How to Apply?
Step 1 - Signup
Sign up or Register for CUCET with basic details (Name, Email ID, Mobile No., State, Gender and Password). Your Email ID will act as your Username for the portal while the password will be set by you upon registration.
On successful registration, you will receive the confirmation message on your registered contact number and Email. Use the Username and Password to Login to your CUCET Account.
Sign Up
Step 2 - Apply
After successfully creating your candidate profile for CUCET, you can proceed with choosing the Date for your examination. Complete your profile by logging into your CUCET account and choose an examination date as per your convenience and preference.
Apply Now
Step 3 - Submit
You become eligible for admission into Chandigarh University after clearing the CUCET examination. Following your attempt at CUCET, the result will shortly be intimated, based on which you can submit your application for admission and avail merit-based scholarship.
Apply Now