Best Cloud Computing
College in Punjab
At Chandigarh University Cloud Computing specialization prepares students to understand the emerging technologies of Cloud Computing and Virtualization, their principles, modeling, analysis, design, deployment, and industry-oriented applications. All major solution architectures and enabling technologies are covered under this program. Students are prepared for technical careers in developing applications and providing services that run on a distributed network using virtualized resources and enables customers to access computing resources as needed.
Benefits Offered by AWS Academy to Students of ME CSE Cloud Computing
Hands-on Skills on Advanced Cloud Technologies
Within Time Table Training and Practice on AWS Certifications
Access to AWS Tools and Technologies for Practicals
Individualized Projects on Cloud Platforms
Globally Recognized AWS Certifications at Highly Discounted Rates
Certification Link
Institute Information
Level of Study:

Under-Graduate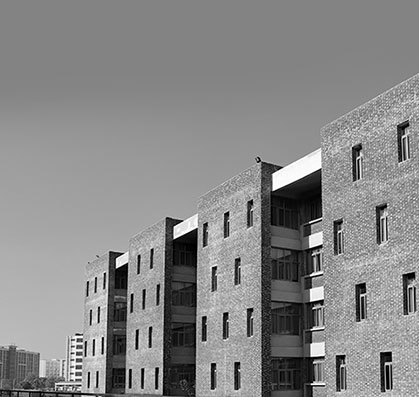 Academic
Excellence
Industry Oriented Curriculum Comparable with World's Top Universities
Flexible Choice Based Credit System (FCBCS)
Project Based & Experiential Learning
More Than 70 Open Electives To Pursue Inner Delight
Advanced Technologies & Integration For Premium Placements
View More
Scholarships
Chandigarh University Common Entrance Test (CUCET)
Merit Based Scholarships For Academic Session
Scholarship Scheme For Wards Of Defence Personnel Armed Forces Educational Welfare Scheme (Afews)
Sports Based Scholarships/Freeships
Other Important Scholarship Schemes
View More
Area of Study in Cloud Computing
Cloud Computing fundamentals, its techniques, issues, Cloud Services, benefits and challenges, usage scenarios and applications.
Distributed Computing fundamentals, origin of Cloud Computing, difference between grid and cloud computing.
Virtualization and its types. Hyper V & Xen hypervisors.
Security, standards and applications in Clouds, Cloud security challenges, software as a Service Security and its common standards.
Web and angular framework in Cloud via Angular JS framework.
Knowledge about DevOps, Cloud Design Patterns.
Thorough knowledge about the various architectural solutions in Cloud such as Elastic Resource Provisioning & Dynamic Resource allocation.
Dynamic Paradigm in Cloud Computing and the various methods for managing the storage infrastructure in Cloud computing.
AWS (Amazon Web Services) and GCP (Google Cloud Platform).
Job Profiles Cloud Computing
Cloud Solution Architect
Cloud System Administrator
Cloud Security Engineer
Cloud Application Development
Migration and Modernization Specialist
Cloud Project Management
Cloud Network Engineer
Cloud Developer
Cloud Auditor
Prominent Industries That Apply Cloud Computing
Automotive Industry
Entertainment Industry
Retail Industry
Education
Healthcare
Banking
Manufacturing
Financial Industry
IOT
Production Industry
Non-Profit Industry
Pathway After
Cloud Computing
Placements
Computer Science Engineering students created history as global financial technology and professional services firm, Arcesium offered the highest package of Rs. 36 Lacs, while Global e-Commerce Multi-National Amazon offered the highest package of Rs. 31.77 lacs for the CSE/IT Engineering branch. IT giants such as Microsoft, IBM, SAP Labs, Hewlett Packard visited CU and recruited more than 2030 CSE/IT Engineering students. World's top IT giant Microsoft selected Computer Science and IT Engineering students consecutively for last three years, while number the selections have increased three times and touched 15. India's leading IT Company Wipro (394), Capgemini (217), Mindtree (101) while the global IT giant IBM also selected record number of 196 engineering students which is highest number of selections made in any campus in North India.
Top Recruiters
Microsoft
Wipro
IBM
Amazon
Flipkart
Dell
TCS
MindTree
KPMG
Synopsis
L&T
HP
HCL
Google
Motorola
iGATE
Capgemini
Nutanix
How to Apply?
Step 1 - Signup
Sign up or Register for CUCET with basic details (Name, Email ID, Mobile No., State, Gender and Password). Your Email ID will act as your Username for the portal while the password will be set by you upon registration.
On successful registration, you will receive the confirmation message on your registered contact number and Email. Use the Username and Password to Login to your CUCET Account.
Sign Up
Step 2 - Apply
After successfully creating your candidate profile for CUCET, you can proceed with choosing the Date for your examination. Complete your profile by logging into your CUCET account and choose an examination date as per your convenience and preference.
Apply Now
Step 3 - Submit
You become eligible for admission into Chandigarh University after clearing the CUCET examination. Following your attempt at CUCET, the result will shortly be intimated, based on which you can submit your application for admission and avail merit-based scholarship.
Apply Now