Next Gen Engineering 2.0
at Chandigarh University
Engineering 2.0 is the next generation futuristic programs designed specifically to meet the Industry requirements and prepare the next generation professionals who can develop, work and design new technologies in their respective fields. The academic course curriculum is designed by Industry Experts and renowned Academicians from primer engineering institutions like IITs and NITs.
How is Engineering 2.0 offered by Chandigarh University different from contemporary engineering programs offered by other universities and institutions?
Due to Globalization and rapid advancements in Technologies used and practiced by Industry, MNCs all over the world are looking for the next generation professionals who can not only use the technology tools developed and designed using the emerging technology but also can carry out research on the next generation tools which can be helpful in future. Chandigarh University offers an engineering student through its next Gen Engineering 2.0 programs (BE) where every student undergoes academic learning of emerging technologies, learning & practical training in emerging & upcoming areas in their respective fields.

Institute Information
Level of Study:

Under-Graduate, Post-Graduate & LEET PROGRAMS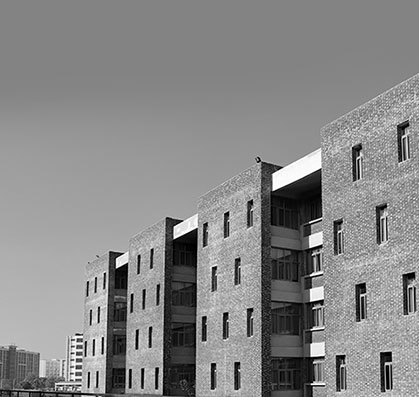 Feautures -
Next-Gen Engineering
Here are the 8 features which differentiate studying engineering at Chandigarh University different from engineering programs offered at other universities and institutions :
Curriculum aligned with leading International Universities and Research Agencies. For e.g. In Case of CSE Course Curriculum aligned with Stanford University, ISACA, NASSCOM. For Civil Engineering Course University of Singapore, Imperial College London, ASME, ISTE.
Core & Elective Subjects offered in Emerging Areas with input requirements from Industry. Emerging Areas covered in CSE: Python Programming, Software Testing & Quality Assurance, Machine Learning, Virtual Reality, IOT, Bioinformatics, Information & Network Security, Grid Computing. Emerging Areas in Civil Engineering: Structural Engineering, Geo-Technical Engineering, Transportation Engineering, Construction Technology, Environmental Engineering, GIS, Water Resource Engineering
Special focus to groom skill set among the engineering students as per the recent requirements of the Industry.
Academic planning to strengthen the foundation of every student and elevate them to the leadership level where they can contribute towards the growth of the organization they work.
Applied Science subjects such as Physics, Chemistry, Mathematics aligned with Core branch so as to generate interest of the students.
Placement Training is made part of course curriculum which is imparted to the students from the 1st Semester itself
Personalized Assessment of every student and Mock Tests in association with AMCAT (India's most credible employment assessment test recognized by Industry)
Course Curriculum prepared by renowned academicians and subject experts from IITs, NITs and Industry Experts from Top MNCs such as IBM, Quark
How to Apply?
Step 1 - Signup
Sign up or Register for CUCET with basic details (Name, Email ID, Mobile No., State, Gender and Password). Your Email ID will act as your Username for the portal while the password will be set by you upon registration.
On successful registration, you will receive the confirmation message on your registered contact number and Email. Use the Username and Password to Login to your CUCET Account.
Sign Up
Step 2 - Apply
After successfully creating your candidate profile for CUCET, you can proceed with choosing the Date for your examination. Complete your profile by logging into your CUCET account and choose an examination date as per your convenience and preference.
Apply Now
Step 3 - Submit
You become eligible for admission into Chandigarh University after clearing the CUCET examination. Following your attempt at CUCET, the result will shortly be intimated, based on which you can submit your application for admission and avail merit-based scholarship.
Apply Now