Best B.Sc. Forensic Science
College in Punjab
The program of B.Sc. Forensic Science is a 3-years full-time under-graduation course which is a combination of the study of science, law and forensic techniques.
It is about the implementation of theory, practical and scientific knowledge in the workplace to solve complex problems. The field is gaining momentum, as skilled professionals are required in the government sectors to resolve crime scenes, solve mysteries and carry out tests in laboratories to solve complex problems. Dedicated candidates with a B.Sc. Forensic Science degree can apply for various positions in government organizations, agencies, laboratories and legal departments.
Scope
The scope of forensic science study is huge. Graduates can get jobs in various governments and private sectors. After acquiring the degree, you can open your own forensic practice & forensic service offices. There are endless opportunities in this field because of the increased crimes in the world. You can get a job in India and abroad.
Institute Information
Level of Study:

Under-Graduate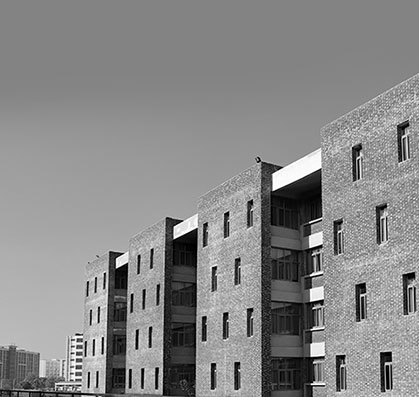 Academic
Excellence
Industry Oriented Curriculum Comparable
with World's Top Universities
Flexible Choice Based Credit System (FCBCS)
Project Based & Experiential Learning
More Than 70 Open Electives To Pursue Inner Delight
Advanced Technologies & Integration For Premium Placements
View More
Scholarships
Chandigarh University Common Entrance
Test (CUCET)
Merit Based Scholarships For Academic
Session
Scholarship Scheme For Wards Of Defence Personnel Armed Forces Educational Welfare Scheme (Afews)
Sports Based Scholarships/Freeships
Other Important Scholarship Schemes
View More
What gives CU an edge over other institutions?
Chandigarh University will impart you with an exclusive, research-based and application-focused program which will expose you to cutting-edge technologies necessary for thriving in this profession. With us, you will get:
Training via Workshops and Interactions with Eminent Forensic Experts
Globally Comparable and Industry Oriented Curriculums
Dissertation Project in the last semester
Flexibility to choose elective for specialization in the final semester
Well-equipped laboratories with latest instruments
Research opportunities at Chandigarh University are virtually endless. We not only support different research activities but also encourage each and every student & faculty to get involved in research work which will help them learn the intricacies of the field.
As a Forensic Science student at CU, you will be facilitated with opportunities to take-on case studies that will let you learn skills to tackle the challenges faced during a real-time crime scene.
Under Departmental club's different activities such as workshops, quiz competition, poster presentation, industrial visits are organized for overall development of the student.
Pathways After Program
There are numerous jobs opportunities available in both the Government and Private Sectors including central forensic science laboratories, state forensic science laboratories, Crime Branches, CBI, CID, Police, Investigation Bureau, Defense/Army, Courts, Narcotics Dept., Universities, Detective Agencies, Banks, Insurance Companies, among others.
Below are some of the top designations in the field of forensic science:
Investigative officers
Legal counselors
Forensic Expert
Forensic Scientist
Crime Scene Investigator
Teacher / Professor
Crime Reporter
Forensic Engineer
Law Consultant
Handwriting Expert
Industry tie-ups
The Department of Forensic Science (UIAHS) has industrial tie-ups with different CFSLs and SFSLs, where students are trained with hand-on experience on different crime evidence.
How to Apply?
Step 1 - Signup
Sign up or Register for CUCET with basic details (Name, Email ID, Mobile No., State, Gender and Password). Your Email ID will act as your Username for the portal while the password will be set by you upon registration.
On successful registration, you will receive the confirmation message on your registered contact number and Email. Use the Username and Password to Login to your CUCET Account.
Sign Up
Step 2 - Apply
After successfully creating your candidate profile for CUCET, you can proceed with choosing the Date for your examination. Complete your profile by logging into your CUCET account and choose an examination date as per your convenience and preference.
Apply Now
Step 3 - Submit
You become eligible for admission into Chandigarh University after clearing the CUCET examination. Following your attempt at CUCET, the result will shortly be intimated, based on which you can submit your application for admission and avail merit-based scholarship.
Apply Now