Best BCA College
in Punjab and North India
BCA is a route for the Arts and Commerce students of 10+2 to join the band of computer professionals. The field relates to design, development and use of computer applications. Application, Implies amalgamation of operating system (which runs a computer), a utility (which performs maintenance or general-purpose chores), and a programming language (with which computer programs are created). Thus, BCA students, graduated from Best BCA college in Punjab and India, are able to develop and prepare documents, projects, presentations, design websites and demonstrate skills in running software programs.
Computer applications professionals learn networking, integration, server management, and the use of computers in the business world. They learn software developing, system programming, systems analysis, systems management and project management. They can also pursue masters program in computer applications (MCA) after graduation. Pursue BCA course from the best BCA College in Punjab.
Institute Information
Level of Study:

Under-Graduate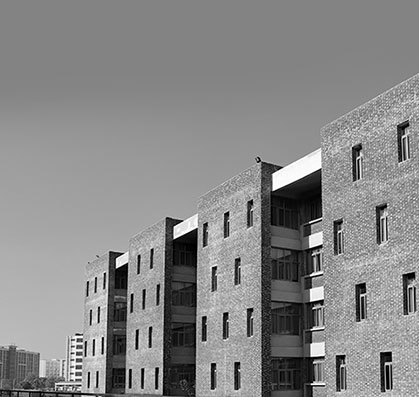 Academic
Excellence
Industry Oriented Curriculum Comparable
with World's Top Universities
Flexible Choice Based Credit System (FCBCS)
Project Based & Experiential Learning
More Than 70 Open Electives To Pursue Inner Delight
Advanced Technologies & Integration For Premium Placements
View More
Scholarships
Chandigarh University Common Entrance
Test (CUCET)
Merit Based Scholarships For Academic
Session
Scholarship Scheme For Wards Of Defence Personnel Armed Forces Educational Welfare Scheme (Afews)
Sports Based Scholarships/Freeships
Other Important Scholarship Schemes
View More
Pathway After
Computing
Careers
There are wide-ranging options for the graduates who have completed BCA ranging from Software Engineering and Development, Hardware and Networking, Research and Development, Services and Application Support, etc. Students get easily absorbed in organizations at entry-level positions like Trainee Programmer, Software - Tester, Analyst, Engineer, Administrator and Programmer.
Career Options
Government: Many government information technology companies and government like BHEL, NSDL, MTNL and BSNL are hiring BCA graduates.
Private: Several reputed companies like Hindalco, Larson and Turbo, TCS, Wipro, Infosys, are recruiting BCA graduates.
How to Apply?
Step 1 - Signup
Sign up or Register for CUCET with basic details (Name, Email ID, Mobile No., State, Gender and Password). Your Email ID will act as your Username for the portal while the password will be set by you upon registration.
On successful registration, you will receive the confirmation message on your registered contact number and Email. Use the Username and Password to Login to your CUCET Account.
Sign Up
Step 2 - Apply
After successfully creating your candidate profile for CUCET, you can proceed with choosing the Date for your examination. Complete your profile by logging into your CUCET account and choose an examination date as per your convenience and preference.
Apply Now
Step 3 - Submit
You become eligible for admission into Chandigarh University after clearing the CUCET examination. Following your attempt at CUCET, the result will shortly be intimated, based on which you can submit your application for admission and avail merit-based scholarship.
Apply Now