Best Petroleum Engineering
College in Punjab
Petroleum Engineering is a discipline concerned with the activities related to the exploration, drilling, production, and transportation of crude oil and natural gas.
Chandigarh University is the first and only university of Punjab that offers an undergraduate course in Petroleum Engineering. To match up the standards of international oil and gas industry, Department of Petroleum Engineering - ranked among the best petroleum engineering college in Punjab and North India sketch course curriculum influenced with the inputs of the national and international experts and universities.
Scope
According to US Bureau of Labor Statistics, employment of petroleum engineers is projected to grow 10 percent from 2014 to 2024.

Institute Information
Level of Study:

Under-Graduate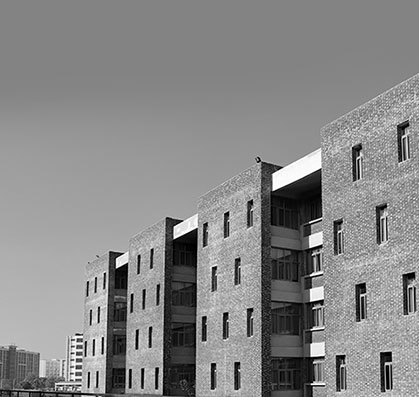 Department
at a glance
Industry - Aligned Curriculum parallel to emerging Oil & Gas Industry
6.1 Times Highest ROI in the Region
Unprecedented Industry Patronage
Impeccable Placements
Project based & Experiential Learning
View More
Exclusive
Labs
Geosciences Lab
Reservoir Engineering Lab
Pipeline design engineering Lab
Petroleum Testing Lab
Drilling Fluids & Cement Lab
View More
Pathway After
Petroleum Engineering
Careers
Career prospects are fairly attractive in the field as petroleum companies have great influence and offer lucrative salaries to employees. Depending upon the qualification, skill set and experience, Petroleum Engineer can work as Reservoir Engineer, Technical Support Engineer, Senior Geoscientist, Drill Bits System Field Engineer, Petroleum Technologist, Drilling Engineer and more.
Top Recruiters
Top companies recruiting Petroleum Engineers are as follows:
Gas Authority of India Ltd.
GSPC
Reliance Energy
Oil India Limited
ONGC
Indian Oil Corporation Limited
Gujarat State Petroleum Corporation
Hindustan Petroleum Corporation
Multi-Million Software Donation by Petroleum
Experts to the Chandigarh University
Chandigarh University (CU) has received for a multi-million pound software donation from Petroleum Experts (PETEX). The university is benefitted from the donation, worth £2,025,307.17, to undertake relevant research activities and to support the teaching receiving first-hand experience of industry-standard software.
Edinburgh-based Petroleum Experts has grown to be the global leader by developing engineering software along with hundreds of clients globally and numerous awards.
The software donation includes the IPM Suites, the leading platform for fully integrated reservoir, well, surface network modelling and production optimisation. Using IPM, students can create models that provide highly complex and accurate analysis of subsurface dynamics. Hands-on experience on these software packages will benefit the students to boost their careers used every day by the people working in the industry.
The software donation includes 10 licences each of:
REVEAL
RESOLVE
A licence of HARDLOCK, a Network licensing system to run the software off the network, plus
Free software upgrades
How to Apply?
Step 1 - Signup
Sign up or Register for CUCET with basic details (Name, Email ID, Mobile No., State, Gender and Password). Your Email ID will act as your Username for the portal while the password will be set by you upon registration.
On successful registration, you will receive the confirmation message on your registered contact number and Email. Use the Username and Password to Login to your CUCET Account.
Sign Up
Step 2 - Apply
After successfully creating your candidate profile for CUCET, you can proceed with choosing the Date for your examination. Complete your profile by logging into your CUCET account and choose an examination date as per your convenience and preference.
Apply Now
Step 3 - Submit
You become eligible for admission into Chandigarh University after clearing the CUCET examination. Following your attempt at CUCET, the result will shortly be intimated, based on which you can submit your application for admission and avail merit-based scholarship.
Apply Now